Tampa Asphalt Contractor | Tampa Concrete Contractor
AA provides both large and small asphalt and cement work in Tampa. With over 50 years experience in the asphalt and cement construction industry. Whether you need an entire road asphalt paved or a new concrete deck, driveway or sidewalk. AA will guarantee the lowest quote from any licensed contractor. We guarantee our top quality asphalt and cement application work for your next asphalt or concrete job.
Asphalt and Concrete Construction Services
Asphalt, Concrete and Sealcoating Services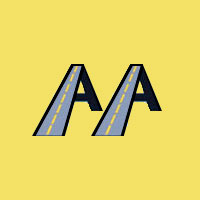 AA Asphalt and Concrete Services provides asphalt and concrete construction for all applications. We pride ourselves on 50 years of experience in the asphalt and concrete industry and are well known in Tampa for providing the very best quality asphalt and concrete construction, at the very lowest quote. Call us today for a no obligation, no cost estimate for your next asphalt or concrete construction project.